Since I didn't want the original retrospective too run too long, I barely glanced over the characters. Well lets jump right into it starting with the heroes. I may have some difficulty putting the characters into words so please bear with me.
Aang:
Katara:
Sokka:
Toph Beifong: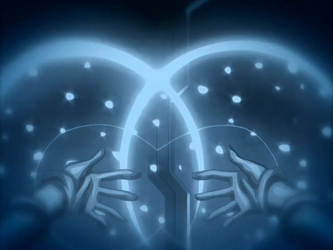 Toph discovering how to metalbend
She is my third favorite out of the heroes just because of how outrageous and powerful she is. Interestingly enough, she is the only character in the show to get a last name.
Zuko: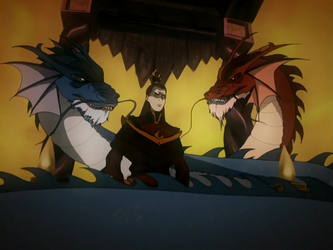 The blue dragon symbolizes Azula's influence,
while the red dragon symbolizes Iroh's influence urging him to choose his own path
Constantly being torn between his perceived need to earn his father's approval or choosing his own path. All the while unknowingly being manipulated by his sister Azula. His Uncle Iroh is actually the tipping point for his decision. His dilemma was by far the most nail-biting and I didn't know if he'd side with his father or not.
Suki: